Glorious Gardens
design . planning . planting
Glorious Gardens offers a unique and flexible range of professional garden design, landscaping and advisory services.
I have been successfully designing bespoke gardens since 1987 and have a large number of satisfied customers, particularly in Hertfordshire and north London.
Whether your property is modern or traditional in appearance, I can design and co-ordinate the creation of a garden which is tailor-made to complement your property, your requirements and your budget.
My involvement can be taken to any stage in the design process from a consultancy visit alone through to full working drawings for the implementation of the design.
I can recommend contractors to carry out the design. I also offer visits during construction to monitor work in progress and liaise with contractors & suppliers.
At a later stage I can advise on the implementation of additional stages of the design or on improvements to the garden as your needs change and the garden matures.
I can supply plants at a discount and offer a planting service, wherever possible involving you in the process.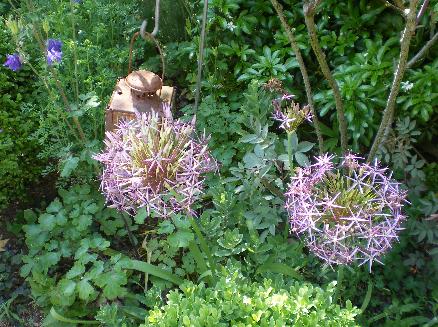 "I was delighted with the design and have had many hours of pleasure from working and sitting in the garden and viewing it from all angles."