Glorious Gardens

design . planning . planting
The Design Process
The design process starts with an initial site visit to discuss your garden requirements, layout and budget with you.
Following a detailed site measured and photographic survey, my ideas are incorporated into two or more Concept Plans which are discussed with you. Your final choices are incorporated into a coherent design which is then drawn up in detail as the Master Plan. Materials are specified and detailing & planting indicated. Additional detailed drawings are provided for special features.
These plans and accompanying notes form the basis for obtaining quotations from recommended contractors.
I also offer visits during construction to monitor work in progress and liaise with contractors & suppliers. This ensures that the work goes ahead smoothly and to plan with least bother to you.
During this time we discuss features and planting for your garden and I draw up a draft plan of what plants to put where.
I recommend finalising the Planting Plans after construction is complete. This enables you to walk around your garden, have a better idea of how you will use the spaces and to view it from different aspects to make sure that the planting will produce just the effect that you want.
It is often desirable to create a garden over a period of time as finances become available or your requirements change - for example as your children grow up or you require a lower maintenance garden. In order to achieve a unified result it is essential to work with an overall Master Plan. An indication of priorities for planting and construction will allow you to proceed at your own pace.
Summary of Plans
Concept Plans. Outline ideas and concepts, drawn to scale.
Master Plan. Finalised ideas drawn up into working drawings with detailed notes about the materials and work required. These form the basis of Quotations.
Detailed Drawings. Where required for specific details e.g. arbours, paving and wall detailing.
Planting Plans showing where each plant is to be planted. Accompanied by a Planting Schedule which details numbers and sizes of each plant on the Planting Plan.
Phased Plan. A Master Plan which shows changes to be made over time as your budget and requirements change so that your garden is always at its best for you.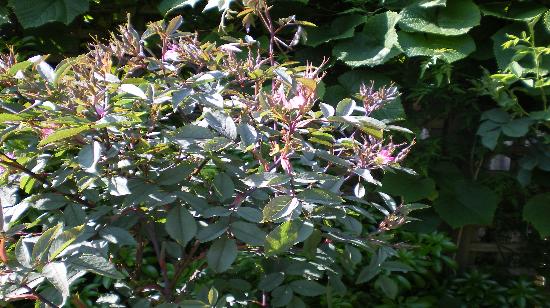 " ...... under Diana's skillful management, it [our garden] is a great delight, an inspiring place to be, full of warm vibrant colourand charm as the seasons unfold to reveal other hidden surprises."