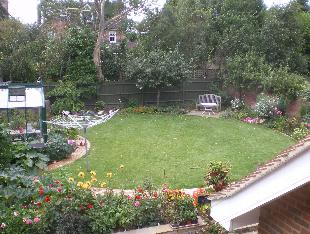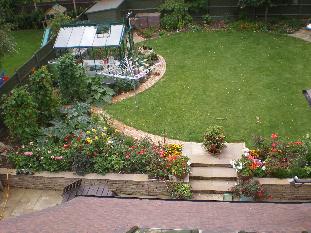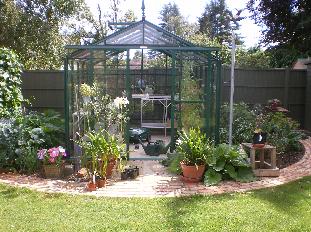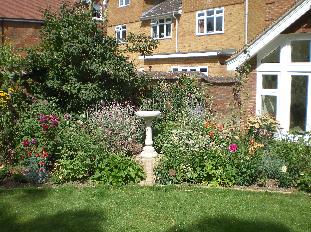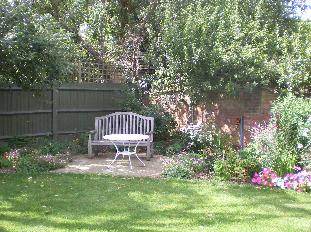 The back garden in its first summer after construction and planting. A circular lawn with sitting area and semicircular fruit and vegetable area with decorative greenhouse. Productive vegetable area, flower border.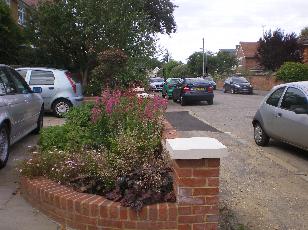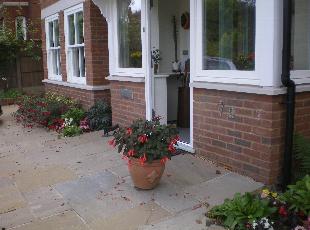 Front garden with raised beds to accommodate the slope, and borders by the house.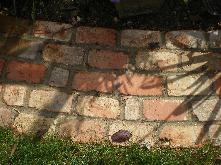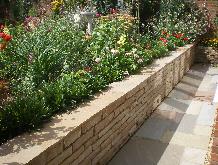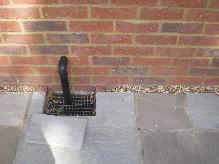 Details of brick and stone paving & stone wall.